Whether you're operating a large-scale business with multiple offices or you're just starting out, the comfort of your headquarters relies greatly on your commercial heating and cooling system. Providing a cozy space for employees to work in can make all the difference in workflow efficiency and the morale of your team. Our top goal is to bring you unique designs with innovative technology for all of your heating and cooling needs.
As partners with Lennox, we bring you some of the most reliable and durable rooftop units. With innovative technology and industry-leading efficiency, you maintain full control over how hot or cold the workplace is at any given moment. From SunSource Systems for Energence rooftop units to ENERGY STAR qualified units that reduce energy consumption while still delivering key turn heating and cooling solutions, we ensure you maintain complete ownership with easy accessibility.
Lennox may be one of the primary units we install, but our experts are qualified and certified to work with various brands to bring you top tier product solutions. With each rooftop unit, we combine industry leading efficiency with fast and easy installation so that during summer days you never get too hot and throughout winter it's never too chilly.
The most energy-efficient light commercial rooftop unit

Up to 17.0 SEER, 13.6 IEER and 12.8 EER

Effective efficiency levels of 34 SEER6 and beyond when the SunSource Commercial Energy System is added

Available in 3-50 tons (gas/electric and electric/electric)

Exceeds ASHRAE 90.1-2010 minimum standards by more than 30%

ENERGY STAR qualified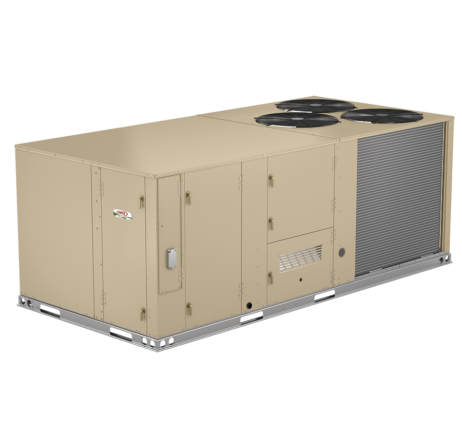 We understand the importance of having full control over your heating and cooling, which is one of the many reasons we work with Lennox commercial controls. Our aim is to provide you with the flexibility needed to perfect and build your unique system so that you always have the access and control at any given moment when adjusting the temperature for maximum comfort.
In order to meet your commercial heating and cooling needs, Lennox controls takes your HVAC management to a higher level. With user-friendly touchscreen operations, you can effortlessly adjust settings, program up to four heating/cooling periods per day, and remotely make changes.
An intuitive touchscreen makes this thermostat simple to use.
User-friendly touchscreen for effortless temperature control

Simple operation with sophisticated features and capabilities

Designed for wall or remote programming

Seven-day programmable with up to four time periods per day

Compatible with almost any heating and cooling system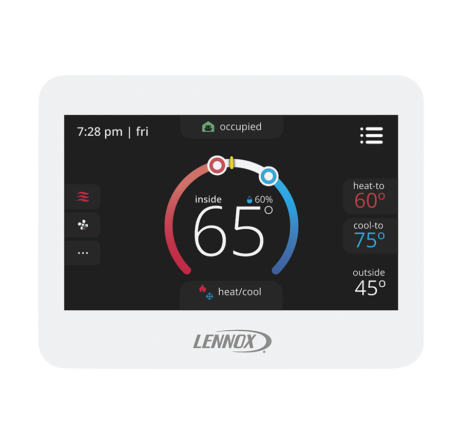 S-Class Air Conditioners (SSB) and Heat Pumps (SPB)
High efficiency and durability are two of the most important factors when it comes to your commercial HVAC system. With SSB we ensure you have Elite ® status at all times. These split units are designed with a built-in Humiditrol® dehumidification system to reduce unwanted moisture and help prevent the spread of airborne contaminants, making them one of the most effective solutions for both control and safety.
Up to 16.5 SEER and 8.5 HSPF

Two-stage scroll compressor operates on low stage most of the time for quieter, more consistent comfort and better humidity control

High-efficiency outdoor coil provides exceptional heat transfer and low air resistance for high-efficiency operation

Precision-balanced, direct-drive fan is designed to run slower for an enhanced level of quiet operation

ENERGY STAR qualified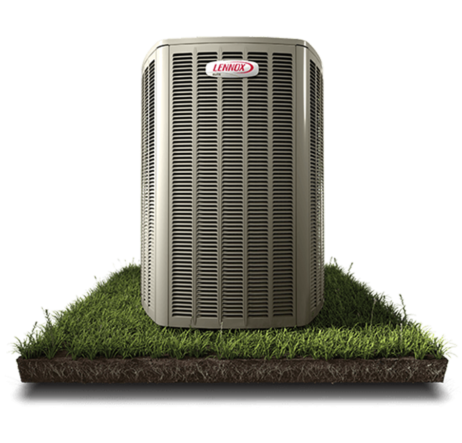 T-Class Air Conditioners (TSA) and Heat Pumps (TPA)
Lennox describes their TSA commercial conditioners as operational for rugged durability, but we describe them as exceptional heavy-duty units for all of your commercial heating and cooling needs. Not only are TSA units reliable but they're built with a solid-state defrost control to help monitor the condition of the unit's coils to prevent the build-up of frost on the TPA. The fan motor is fully enclosed to protect it from harmful weather, dirt and debris, along with moisture that can be corrosive. This can help extend the lifespan of the unit and ensure there's no delay or damage preventing it from fully operating.
Up to 15.0 SEER and 9.0 HSPF

Scroll compressor provides smooth, efficient and quiet operation

High-efficiency outdoor coil provides exceptional heat transfer and low air resistance for high-efficiency operation

Precision-balanced, direct-drive fan is designed to run slower for an enhanced level of quiet operation

ENERGY STAR qualified